List of internships arranged by our Programme or self-explored by students (subject to change every year):
UNICEF Hong Kong

HKFYG Jockey Club School of Global Leadership

Walk in Hong Kong

Brianstorm Content Solutions

Po Leung Kuk Young Entrepreneurship Foundation

The Academy of Hong Kong Studies, EdUHK

Christian Action

Civic Party

Save the Children HK

German Consulate General HK

Hong Kong Trade Development Council

Hong Kong Housing Society

Hong Kong Sustainable Development Research Institute (HKSDRI)

Hong Kong International Relations Research Association (HKIRRA) / GLOCAL

Four Seasons Hotel Hong Kong

Computershare Hong Kong Investor Services Limited

Pakpobox Hong Kong Ltd.

Amazing Grace Worship Music Ministry

The 440 Studio

TeachPitch

People for Successful Corean Reunification (PSCORE) (South Korea)

Dcard Holdings Ltd. (Taiwan)

Thailand Development Research Institute (TDRI) (Thailand)

Institute of Peace and Conflict Studies (IPCS) (India)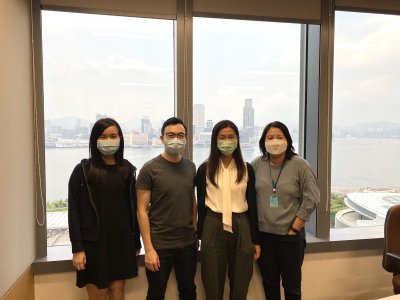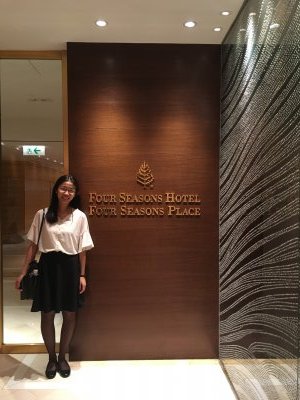 The perks of coming from an interdisciplinary programme are to have internship opportunities from different fields – from academic, business to government. In summer 2020, I was an AO intern at the Central Government Offices, which offered me an insider chance to understand government operations and meet talented colleagues and interns.
Contrary to a common belief that government jobs have a laid-back ambiance, AOs certainly lead a much more fast-paced career. A young AO was assigned to be my mentor. I found it intriguing to see how he and his team performed real-time collaboration to offer swift support to Legislative Council public hearings. I was also given opportunities to conduct my own work and attend meetings and visits such as research on sports-related policies and measures during COVID-19. What's more, I was invited to join the Mingpao interview with the Commissioner of Sport. Not only was it a great chance for some behind-the-scene excitement, but also a valuable opportunity to learn from other experienced officers.
In summer 2019, I gained fruitful experience as a sales and marketing intern at Four Seasons Hotel Hong Kong. I worked with my supportive supervisors and colleagues on hotel room and event sales cycle, drafting proposals and creating market intelligence. I got to see how pricing and marketing strategies were developed and how client relationships were maintained. One of the internship highlights is to help bring a wedding pop-up store to life – from making decision on store design, pop-up duration, discount offers to partnering with third parties.
In summer 2018, I was a research assistant at University of Sussex. These internships I had throughout the past years have been helping me identify my interests, strengths and weaknesses. On the other hand, these experiences have equipped me with a wide range of soft skills. Looking back I am thankful to my younger self who chose to step out of the comfort zone and gave different internships a try.
KU Pui Lam, Jennica
Walk in Hong Kong
Walk in Hong Kong is a local travel agency specialized in providing cultural tours and they are known for wonderful storytelling. The summer of 2020 has been a risky and challenging time for travel industry. Yet, hardship does not stop people from grasping new opportunities. Walk in Hong Kong has come up with its first-ever virtual tours that I had the precious opportunity to witness the vitality and resilience of the industry amidst a deadlock – taking part in its research and development and I eventually becoming one of the co-hosts of the tours. Through this internship, not only have I refined my research and storytelling skills, this refreshing experience has also aroused my interests in exploring unique local communities and their hidden stories. I was also inspired to stand up for heritage conservation.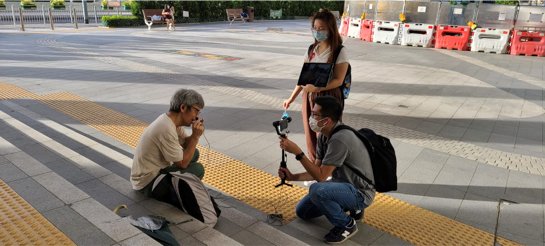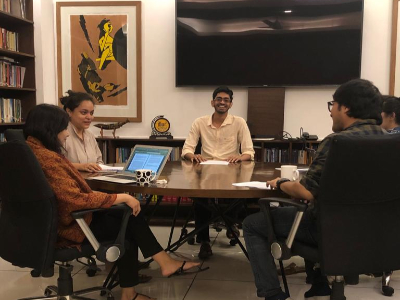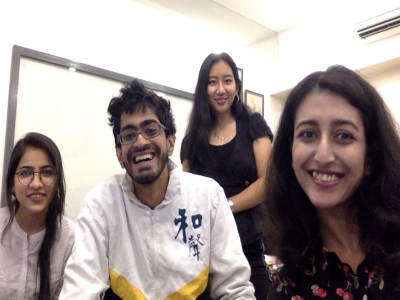 BENEGAL Anand
Institute of Peace and Conflict Studies
During my time at IPCS, I was able to understand what working at a top-tier research institute involved. I was mentored by leading Indian scholars in Global Politics. I also befriended other interns, while we collectively worked to realise IPCS' various research programmes and initiatives. I contributed three research commentaries on Sino-Indian relations, and extensive background research and data prep-work for IPCS' report on the radiological and nuclear safety policy scenario in India. I felt that my work was both theoretically and practically meaningful. Constructive criticism has also polished my writing skill. Above all, I cherished the most was the academic atmosphere in IPCS –the criticism and feedback are as severe as the concern for the researcher's academic development, and the interest in the fruition of their projects. IPCS helped me to develop and succeed at my research endeavours, and for this I am very grateful.
WONG Hoi Ling, Elaine
UNICEF HK
I worked in the Advocacy Team of UNICEF HK for a Social Impact Assessment regarding their Child Rights Education and Youth Engagement effort. This was the very first time for me to write an in-depth report involving calculation on Social Return on Investment. My 8-week internship was definitely an eye-opening experience. Apart from the practical skills on doing research, it was a golden opportunity for me to acquire proper office manner, communicate and cooperate with staff and other interns in a workplace. Meanwhile, I also attended various staff training workshops in which I learnt outside-the-textbook knowledge. More importantly, this internship experience has helped me to realize my own strengths and weaknesses, which is crucial to plan my future studies and career.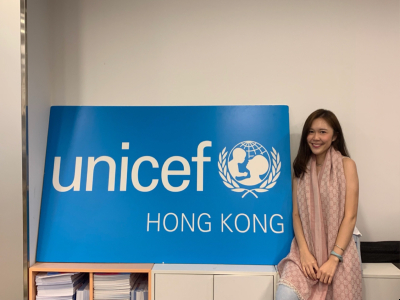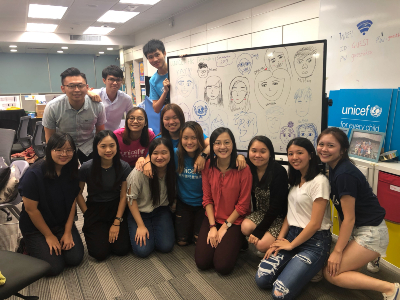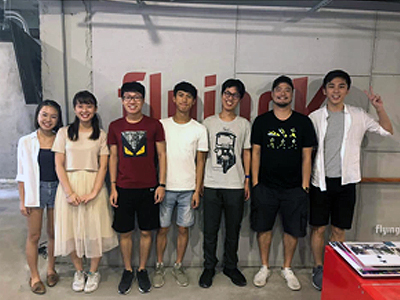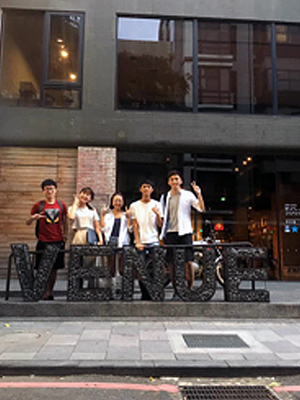 NG Yeuk Sze, Summer
Ontoo Inc. flyingV Crowdfunding Platform
I worked as a Project Management Intern at flyingV in Taiwan in 2018. The reason why I chose to apply for this internship in Taiwan, instead of working in Hong Kong, was because I wanted to expose to marketing and public relations that I have never encountered before. Most importantly, I am always fascinated by the working style of Taiwanese that they put more emphasis on working quality and work-life balance. This internship kills two birds in one stone as I got the opportunity to gain working experiences and expose to a new culture as well. I was so surprised that my colleagues provided so many rooms for me to propose a new project for boosting the company's online viewership. After the internship, I built up a bicultural mindset which prepares me to become a more capable person to work in the globalized world.
LO Sui Fung
Save the Children Hong Kong
It was an unforgettable experience as I was involved in a large-scale event, the member meeting of Save the Children 2018. I encountered a large variety of work in which some of my assignments were quite demanding to an intern. But working together with my colleagues I finally made it all through. During the internship I have acquired a set of organizational skills which is very helpful to my future studies and career. The most precious moment was the cocktail party on the last day of the conference. The feeling of accomplishment was totally on spot. The internship is a valuable learning experience.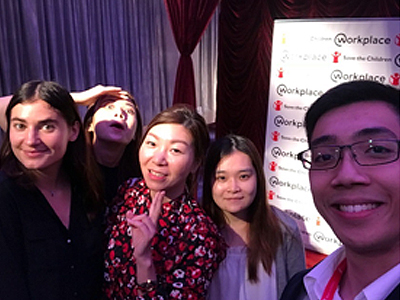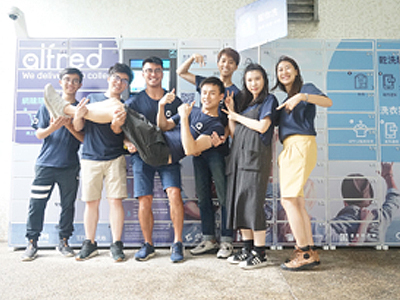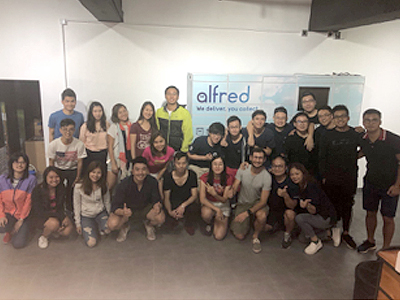 NG Hoi Hei, Kenneth
Pakpobox Hong Kong Ltd.
Working at a startup is a completely new experience to me because of its high flexibility. Although my position was a Business Development intern, which was mainly responsible for expanding the smart locker network of the company by contacting and negotiating with property management offices, I was meanwhile given opportunities to get hands-on experiences on designing marketing campaigns and fundraising activities. The most important skill I have learnt throughout my internship is communication skill among colleagues. As business development involves broad duties, it is necessary to cooperate with the marketing team, the design team, as well as the accounting team so as to ensure a smooth and effective process of expanding the business.